When I was watching the movie
UP
I thought to myself, "what the heck, why am I crying on the first 10 min of this Disney movie." Up is such a heart warming movie filled with everlasting love and enjoying the simple things in life.
I was so inspired when I saw these photos from
Wild Flowers Photos.
The couple came up with the idea of doing a photo shoot inspired by the movie Up. Here are some beautiful photos: to view more please stop by
Wild Flowers Photos blog!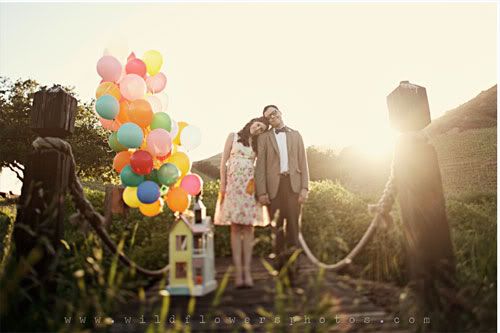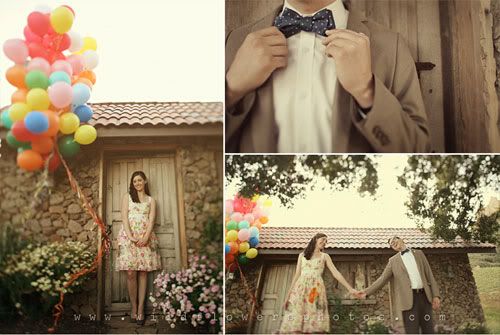 { image via Wild Flowers Photos }
If you havent seen the movie: watch the love story between Ellie and Carl